Hello! Welcome to Trained Academy, we offer face to face and online education to Fitness Professionals.
NEW! L2 Kettlebells with industry expert STEVE WATSON, face to face on ZOOM. More info here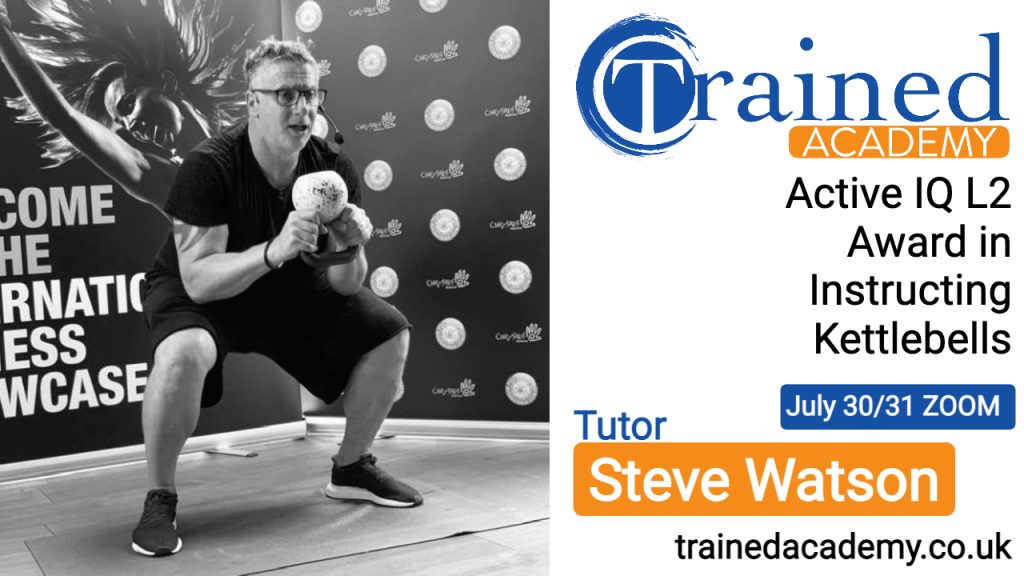 Now enrolling L3 Older Adult with Sheila Done-Wilkinson, online learning: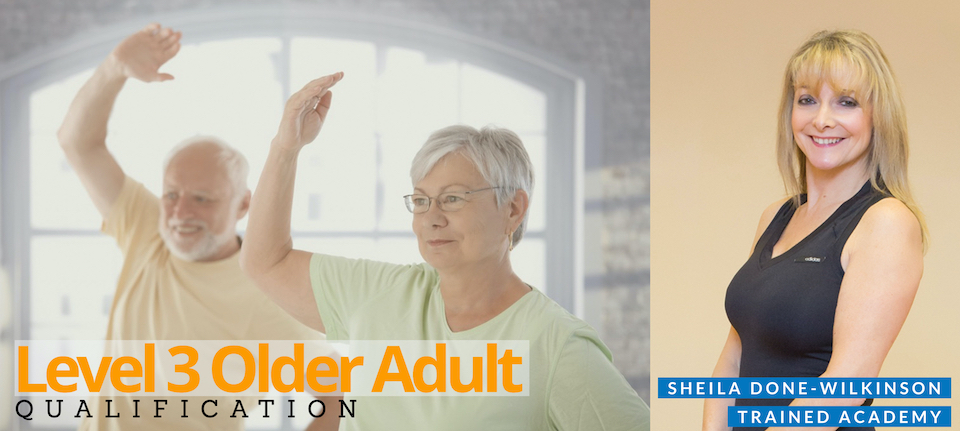 Available as a full L3 Qualification or as CPD/Refresher to those who do not need the qualification because they teach only mixed population groups or are already qualified.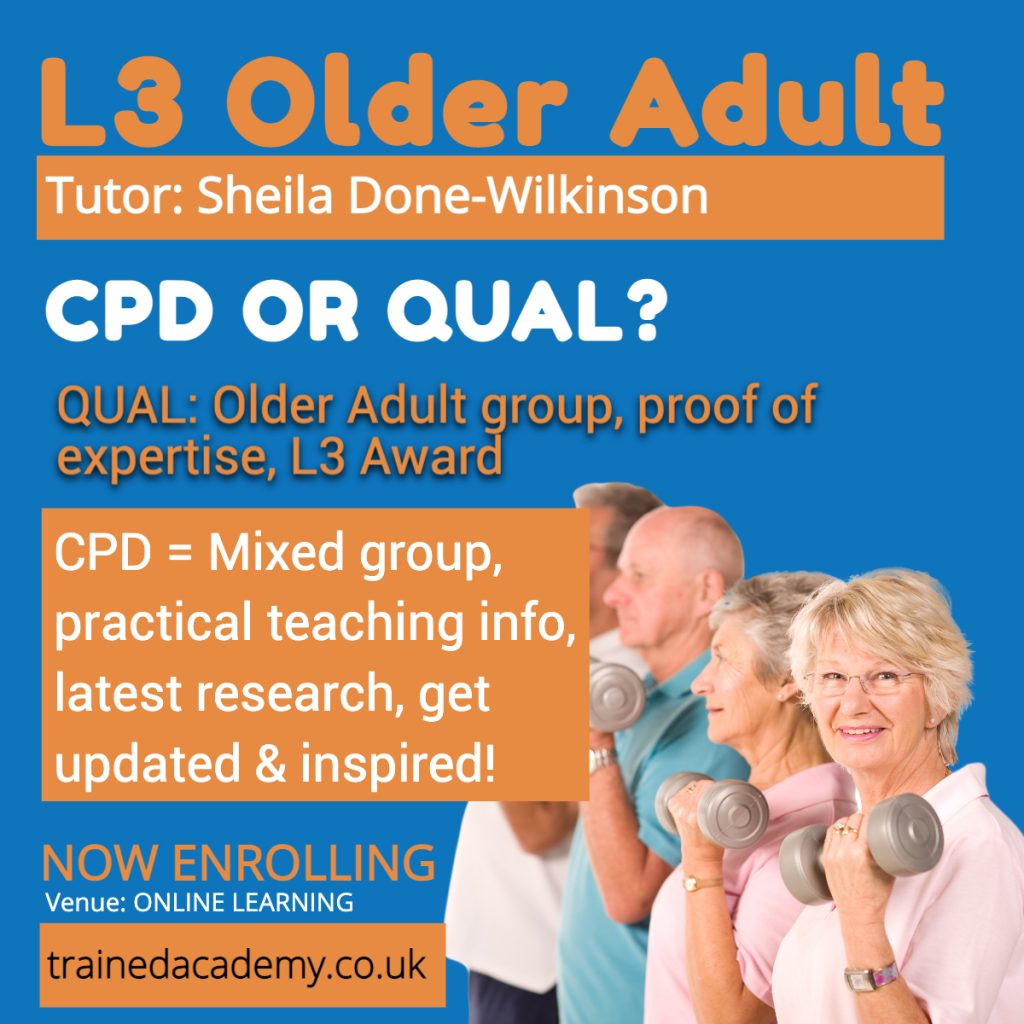 ?CPD??
✅Long time qualified, need refresher/ideas
✅The practical teaching info delivered by Sheila Done-Wilkinson, exclusive to Trained Academy students
✅ Regressions
✅ Progressions
✅ Adaptations
✅ Latest research & up to date information
✅ A wealth of teaching ideas from one of the UK's top experts in this field.
✅ Access to our private Facebook Study Group
?QUALIFICATION??
✅Specific Older Adult Groups
✅All of the Above
✅Assessed
✅Proof of your authority as an Older Adult expert!
Now enrolling L3 pre/postnatal with Cherry Baker, online learning: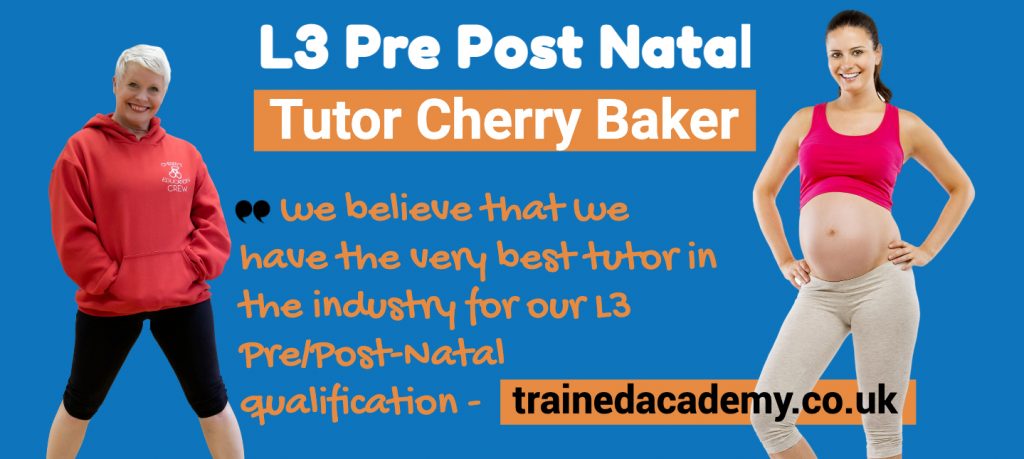 Meet your pre/post natal tutor, Cherry Baker:
Cherry Baker is a lecturer, guest speaker, presenter and teacher trainer, specialising in pre-and post-natal exercise teaching. She has been an exercise teacher for over 30 years and has been involved in teaching pregnant clients for over 20 years.
Cherry is one of the UK's most popular and most sought after teacher, trainer and presenter. Teaching in the fitness arena for over 34 years, she is known as one of the industry's leading presenters.
Cherry is the author of 'Exercise & Pregnancy' through publishers A & C Blacks. This is her second book which is now in it's second edition.
Cherry has been involved in teaching pre and postnatal exercise for over 26 years!
She has trained many teachers and midwives to become pre and postnatal exercise specialists and has worked with hundreds of mums throughout their pregnancy and after delivery as well as exercising throughout all her own pregnancies.
Cherry is renowned in the industry for her sense of humour and user-friendly approach to health and exercise.
Open up a new client base, learn online with Cherry Baker!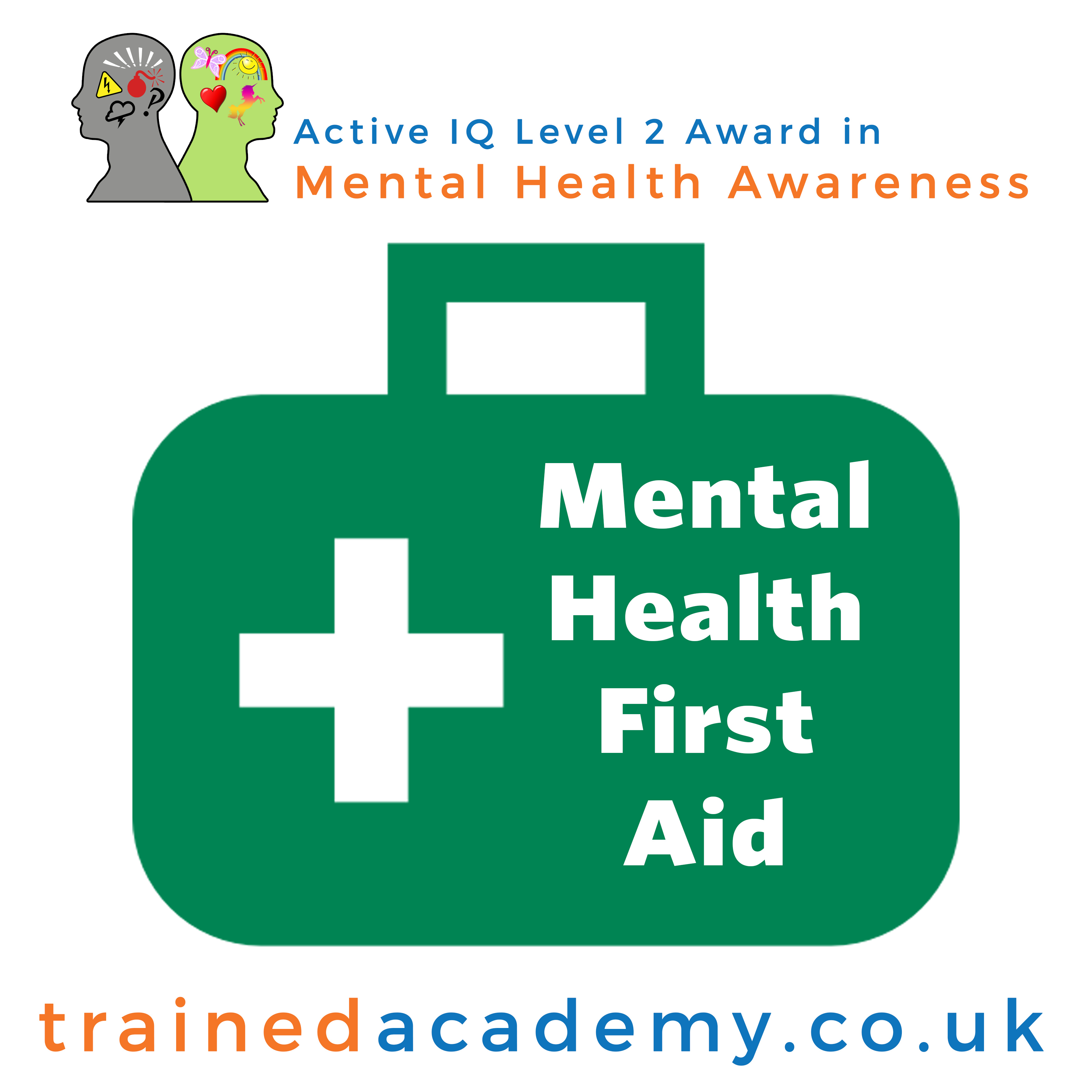 ---
Got a question? Contact us using the button below or please do connect with us on Facebook!